How to Book a Taxi in Paris During the 2024 Olympics?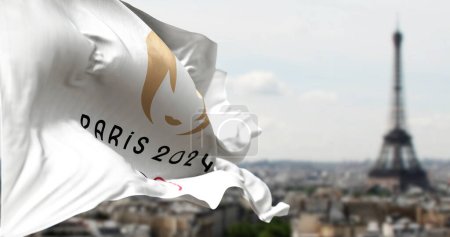 The 2024 Paris Olympics are shaping up to be one of the most significant events of the decade. Between sports competitions, tourists from all over the world, and local residents, moving around the city might become a real challenge. But fear not! We have a solution for you: ClicTAXI, the transportation provider you absolutely need to know about for these Games.
Summary
Why opt for a taxi during the Olympics?
How to efficiently book your taxi?
Why choose ClicTAXI as your transportation provider?
Tips for hassle-free bookings
Why opt for a taxi during the Olympics?
During such large-scale events, public transportation can quickly become overloaded, and car rentals often turn out to be costly and impractical due to traffic restrictions. Opting for a taxi offers several advantages:
Flexibility
A taxi offers you a lot of freedom in your movements, without depending on public transportation schedules.
Comfort
After a long day supporting your favorite athletes, what could be better than relaxing in the back of a comfortable car?
Time-saving
With a taxi, you can avoid long waits and transfers.
How to efficiently book your taxi?
Booking a taxi during a popular event requires some foresight. Here are some steps to ensure you always have a ride available:
Plan in advance
In high-demand periods, it's better to book your taxi several hours, if not days, in advance.
Use an app
Taxi booking apps, like ClicTAXI, allow you to book and track your taxi in real-time.
Prepare your information
Always have the exact address of your destination and any other information that might facilitate the pick-up at hand.
Why choose ClicTAXI as your transportation provider?
There are many transportation providers in Paris, but ClicTAXI stands out for several reasons:
Reliability
Choosing ClicTAXI ensures a tried and tested service guaranteeing punctuality and professionalism.
Ease of use
The ClicTAXI app is intuitive, fast, and effective. Book in a few clicks, and you're set!
Transparent pricing
No more unpleasant surprises at the end of the ride. With ClicTAXI, you get an estimate of your trip cost right at the booking.
Tips for hassle-free bookings
The Olympics can bring about unexpected turns. Here are some tips to avoid any hitches:
Book during off-peak hours
If possible, try to travel outside of peak hours to avoid the rush.
Consider shared taxi rides
ClicTAXI offers a shared ride option to split costs and make an eco-friendly choice.
Stay connected
Keep your phone charged and within reach to easily communicate with your driver.
The 2024 Paris Olympics promise to be exceptional. With a bit of planning and the help of ClicTAXI, your travels in the City of Lights will be as smooth as a gold medal within reach. Best of luck and safe travels!