As the entire world eagerly awaits the kick-off of the 2024 Olympic Games in Paris, the question of transportation is on everyone's lips. How can you move efficiently in the French capital during the event? Discover the pivotal role of ClicTAXI, your recommended transportation provider for this special occasion.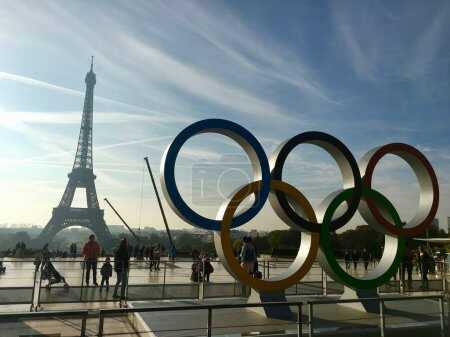 Contents
The Olympic Games, with their magnitude and international reach, have always been a logistical challenge. Dense traffic and massive mobility needs require reliable and effective transport solutions. History shows that host cities that weren't adequately prepared often faced major challenges.
Past Games: A Lesson to Learn
Cities such as Athens in 2004 or Rio in 2016 experienced transportation difficulties. A lack of adequate preparation led to delays, traffic jams, and a less enjoyable experience for spectators and athletes.
Paris, with its narrow streets and already heavy traffic, poses serious transportation challenges for the 2024 Olympics. This highlights the importance of choosing a reliable and reputable transport provider to ease movement.
The Need for a Tailored Service
While traditional taxis are abundant, they can quickly become overwhelmed by demand. Ride-sharing apps, on the other hand, vary in terms of availability and pricing. In this context, opting for a dedicated provider like ClicTAXI ensures optimal service.
With its experience and reputation, ClicTAXI stands out as the number one choice for all your travels during the 2024 Olympic Games.
Professional Drivers
All ClicTAXI drivers are specifically trained for the event, guaranteeing punctuality, professionalism, and knowledge of the best routes to avoid traffic congestion.
An Intuitive App
The ClicTAXI app is designed to provide a smooth user experience. Book, track your taxi in real time, and pay directly through the app. Simple, fast, and efficient.
Transparent Pricing
No nasty surprises with ClicTAXI. Rates are clearly stated at the time of booking, offering total transparency and unmatched value for money.
The 2024 Olympic Games in Paris will be an unforgettable event. To ensure a hassle-free experience and fully enjoy every moment, entrust your transportation needs to ClicTAXI. Professionalism, transparency, and efficiency are the hallmarks of this top choice provider. So, for the 2024 Olympics, choose peace of mind with ClicTAXI!